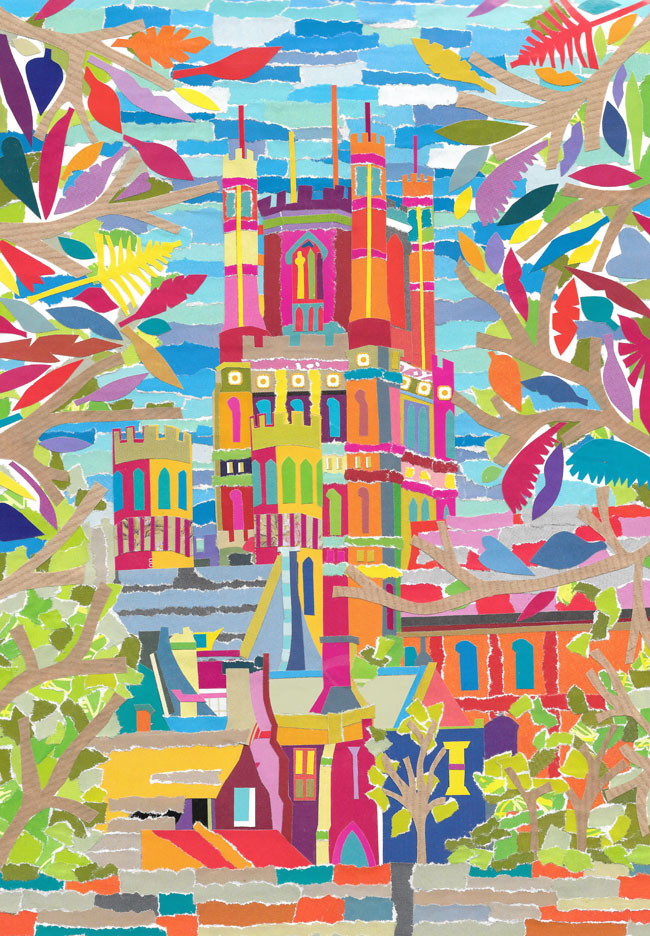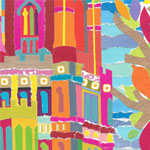 the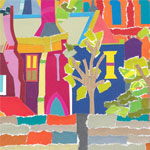 detail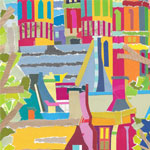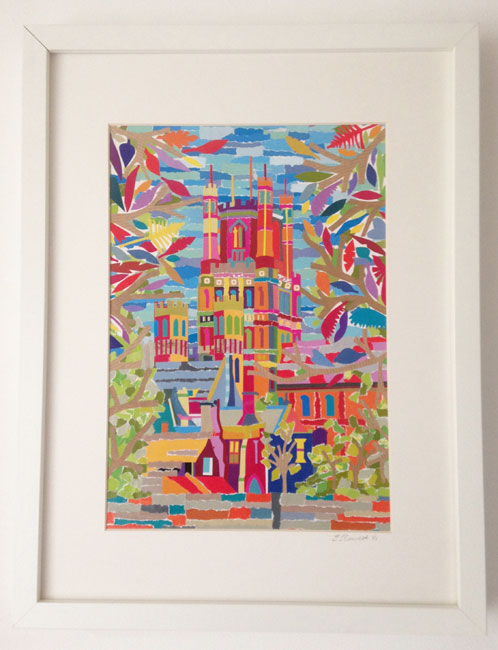 ---
if you don't have access to Paypay please e-mail orders to emmabennettcollage@email.com
---
Ely Cathedral
I loved tearing/cutting each element of this hand made picture of the amazing Ely Cathedral. (Using coloured papers only from magazines) Each element of the picture is to scale and each building accurate to what you can actually see at Ely - go visit!
Reproduction print (signed, and mounted)
Professionally printed on high quality photographic paper with a high quality white mount.
Size 30cm x 21cm £19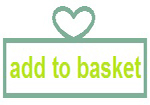 packing and delivery
only £2.50